Whimsical Articulated Axolotl Toy: Rainbow Colors, ASMR Sounds, and Lovable Smile
Regular price
Sale price
$35.00 USD
Unit price
per
Sale
Sold out
Introducing our delightful Articulated Rainbow Axolotl, a whimsical creature that radiates love and personality with its hand-painted smile! This enchanting axolotl, measuring approximately 8 inches in length, is sure to captivate your heart and bring a smile to your face.

With its vibrant and bold colors, this little companion stands out as a true visual masterpiece. But it's not just its appearance that makes it special. Our Articulated Rainbow Axolotl boasts a delightful, hand-painted smile that holds a wealth of love and personality, adding a touch of charm and joy to its already captivating presence.
Please note that each piece is meticulously handcrafted, making it truly unique. As a result, the item you receive may have slight variations in colors and details compared to the product photo. These variations add to the individual character of each piece, making it a one-of-a-kind treasure.
As you manipulate the articulated parts, you'll experience the fluid and lifelike movements of this rainbow axolotl, bringing it to life before your eyes. Its articulated nature not only allows for interactive play but also creates soothing ASMR sounds that add to the enchantment of the experience.
Whether you're a collector of unique creatures, an axolotl enthusiast, or simply looking for a whimsical companion, our Articulated Rainbow Axolotl is the perfect choice. Its exceptional craftsmanship, vibrant colors, hand-painted smile, and lovable personality make it a delightful addition to any collection and a heartwarming gift for yourself or someone special.
Embrace the magic and let the loveable smile of our Articulated Rainbow Axolotl brighten your day and infuse your space with a dose of personality and joy. Please remember that due to the handmade nature of each piece, the item you receive may vary slightly from the product photo, making it a truly unique and special treasure.
Share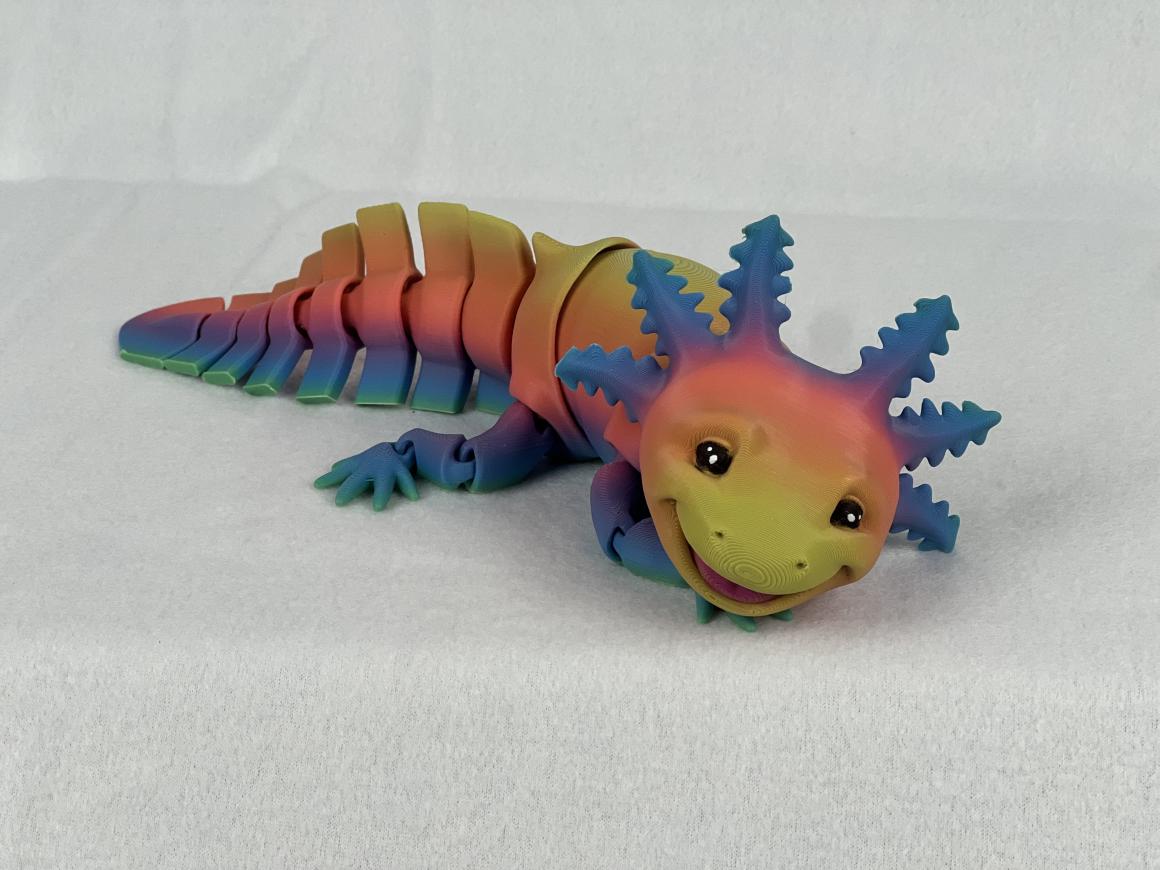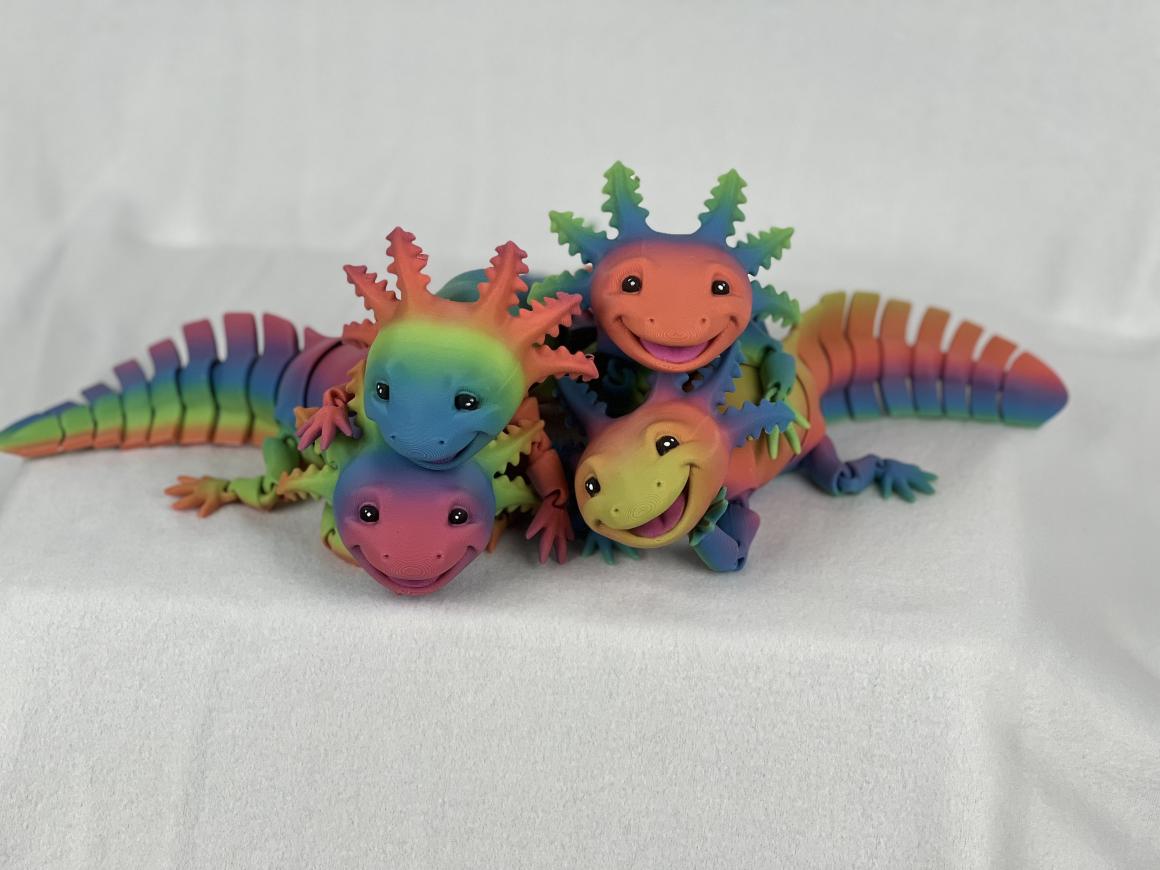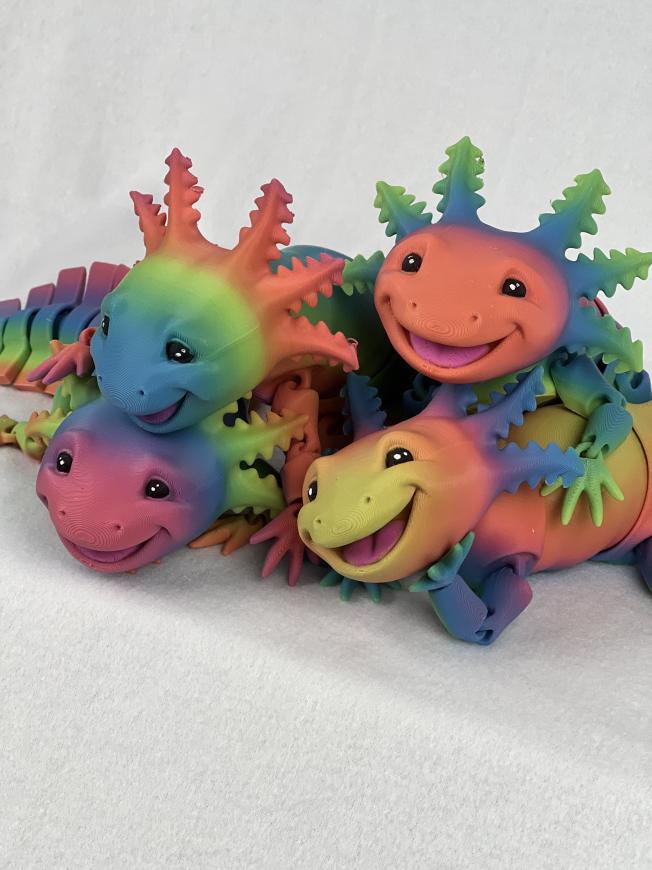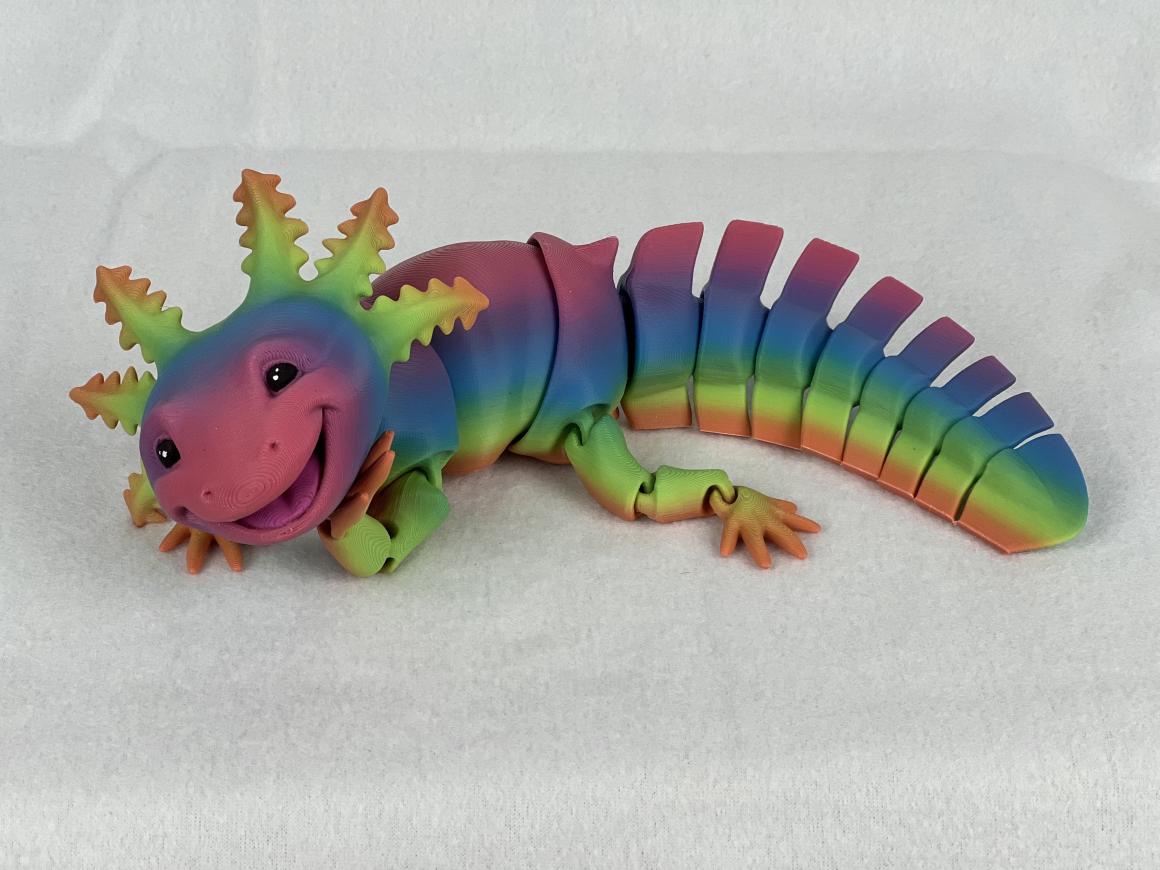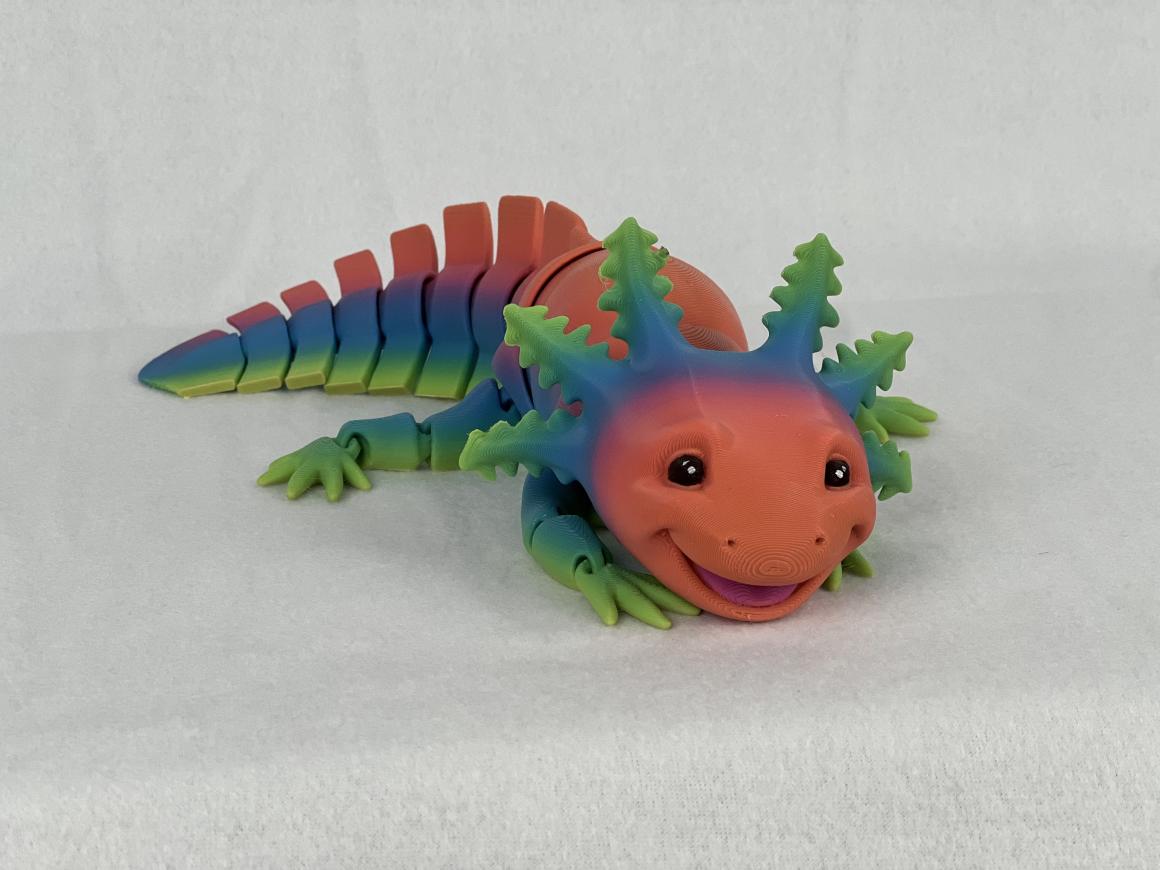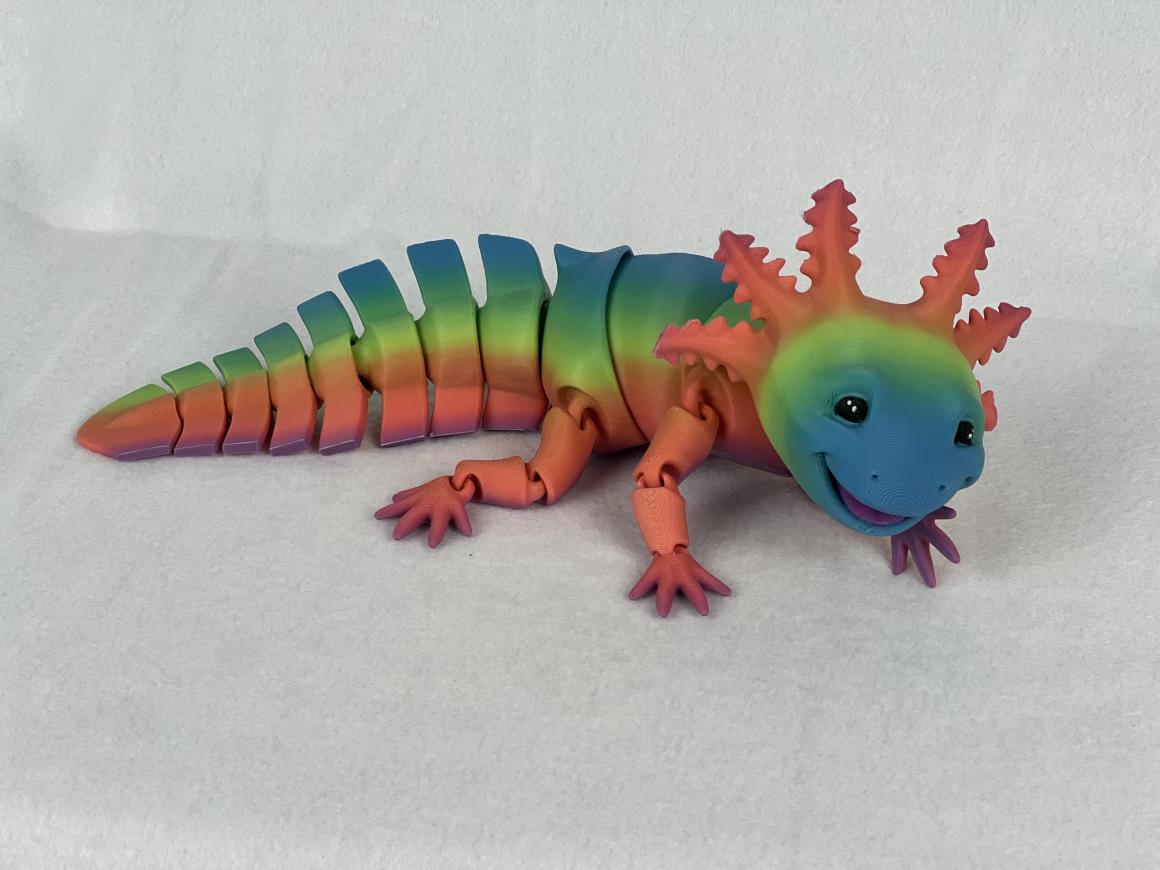 Free Shipping

Free shipping on orders over 49$