Spell Book Dice Tower Print Fail
Regular price
Sale price
$25.00 USD
Unit price
per
Sale
Sold out
Introducing the Necromancer Book Stack Dice Tower, a truly one-of-a-kind piece! This particular dice tower emerged from an unexpected twist in our 3D printing journey, making it a unique creation unlike any other. Originally intended as a standard print, it took on a mesmerizing form as an unintended 'print fail,' resulting in a captivating and mysterious aesthetic that sets it apart.
The Necromancer Book Stack Dice Tower features an enchanting design with option runes and a key that further enhances its mystical allure. Should you desire runes or a key in a color not offered, feel free to reach out to us, as we're happy to accommodate custom requests. Additionally, the top of the tower is threaded, allowing you to attach one of our Ars Moriendi Dice Guardians for an extra touch of captivating display.
While it may not fulfill the traditional role of holding miniatures or acting as a terrain piece like some of our other creations, this Necromancer Book Stack Dice Tower serves as a captivating centerpiece for any gaming table. Its unique design and striking presence make it a perfect addition to your collection, an eye-catching element for cosplay, or an intriguing decorative piece.
Embrace the beauty in unexpected outcomes and embrace the allure of this one-of-a-kind Necromancer Book Stack Dice Tower. Own a truly exceptional creation that carries the mystique of its origins, making it a captivating addition to your gaming realm."
Share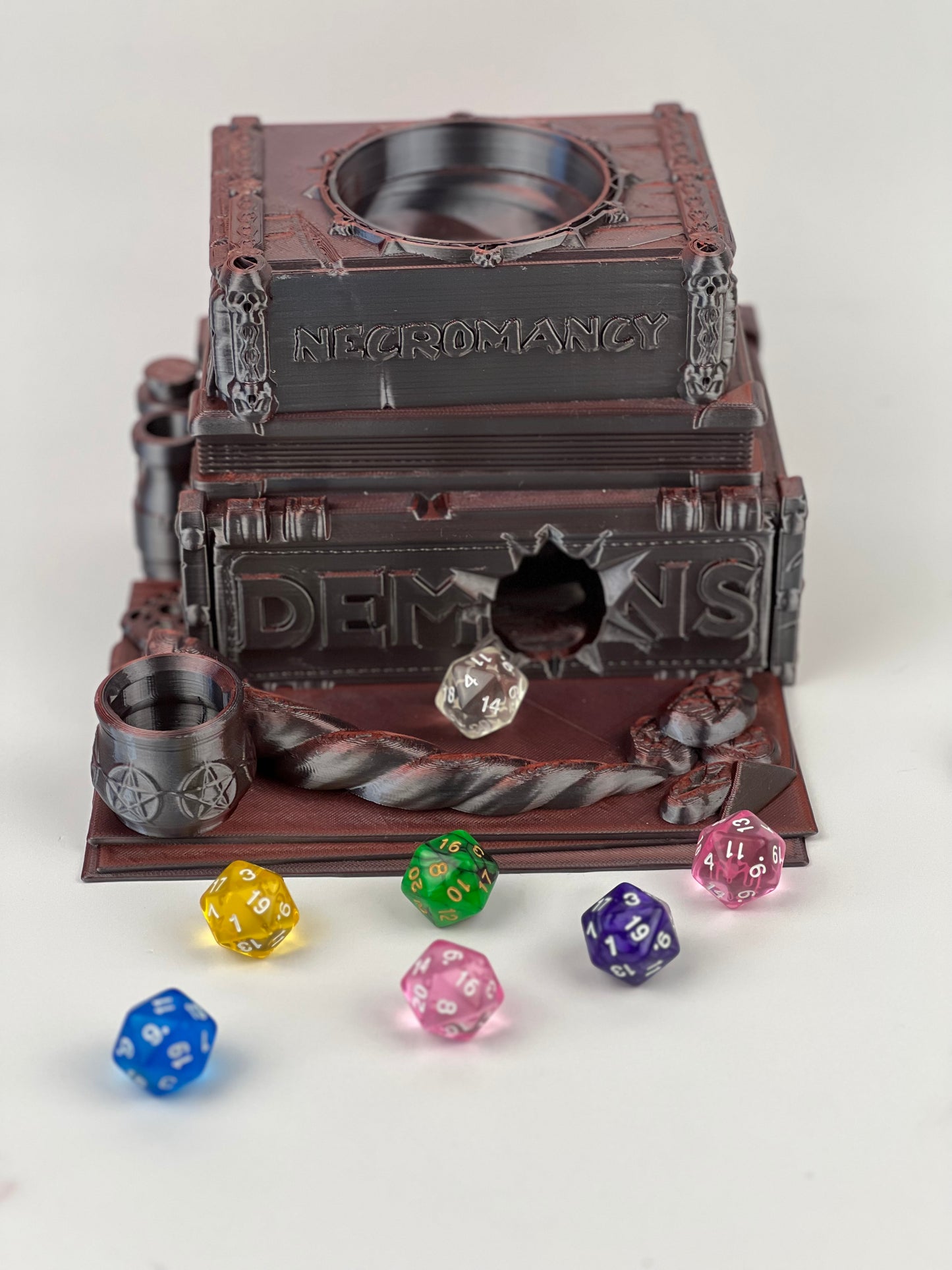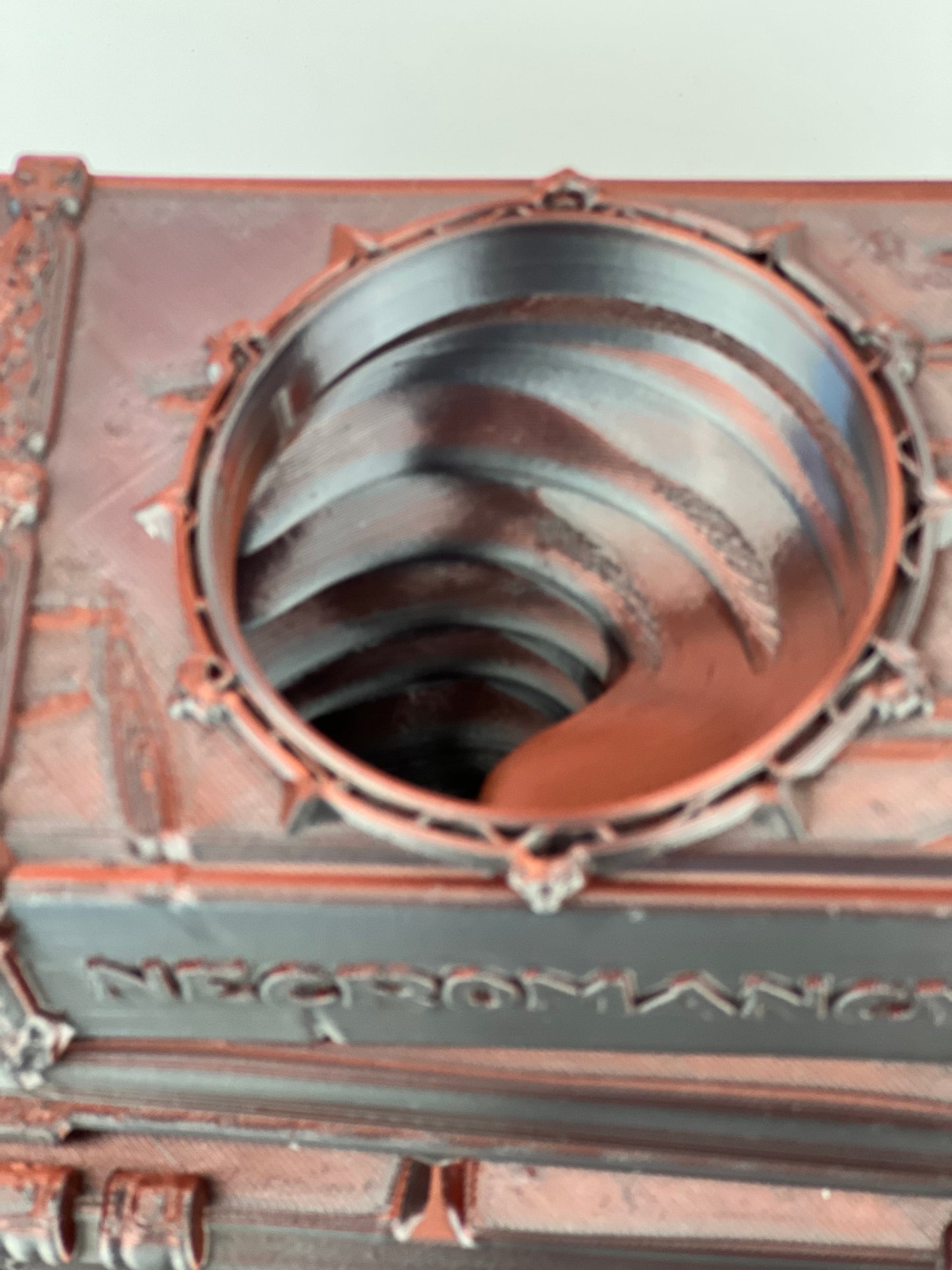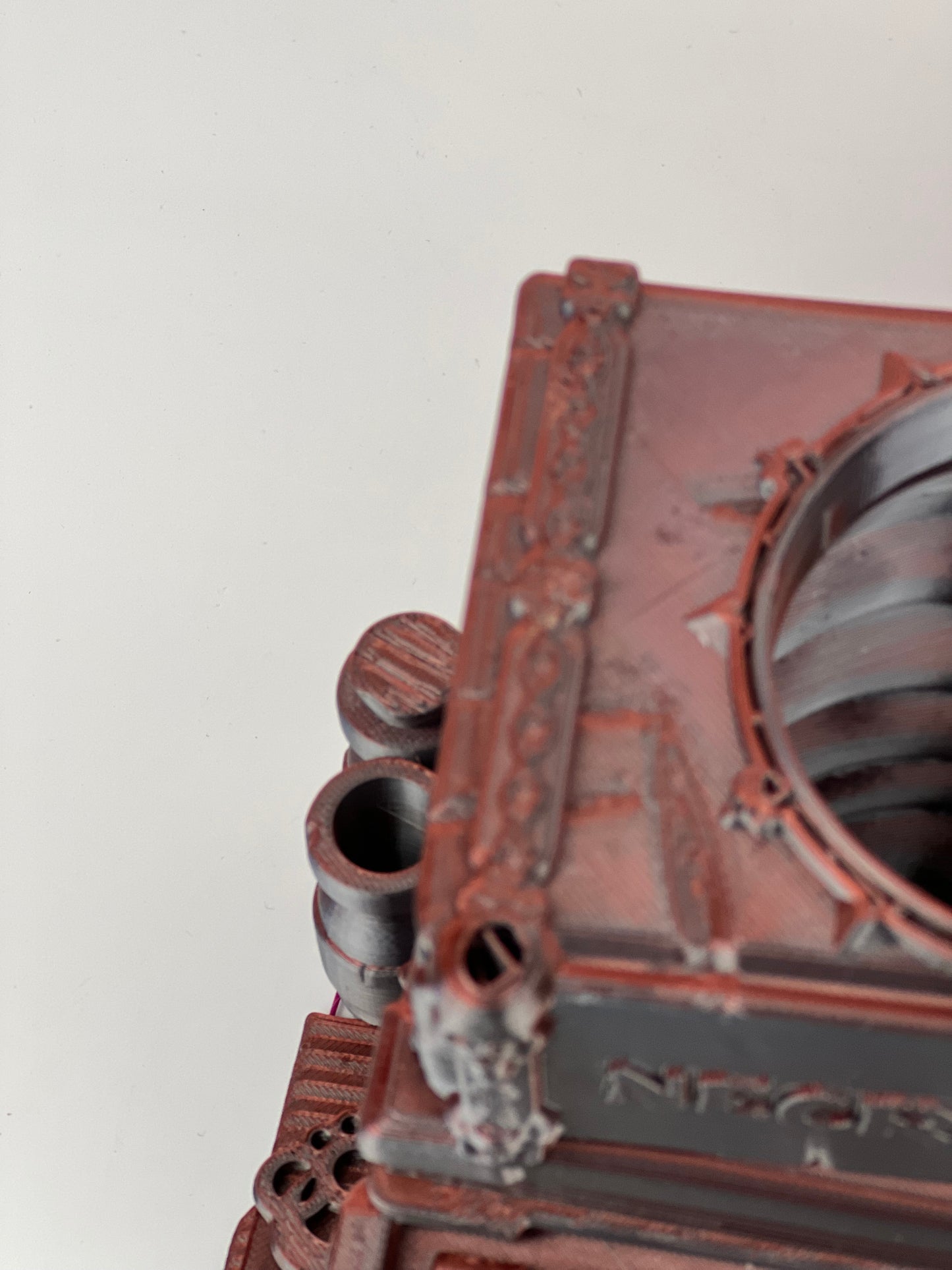 Free Shipping

Free shipping on orders over 49$