Glow Pigment SOUL GREEN
Regular price
Sale price
$10.95 USD
Unit price
per
Sale
Sold out
Luminescent Glow in the Dark powder able to collect energy from light and store the light energy for some time making them glow for hours afterward, even when the light source is turned off.
The maximum luminescence remains for 20-30 minutes, after which the energy gradually fades.
The process of absorbing light energy can be achieved simply by exposure to light. Ultraviolet lights have the ability to overload these pigments strongly.
Our ultra glow powder is a phosphorescent product that can be mixed with water and non-water based mediums to be fixed. We recommend using them in the combination with master mediums, paints, varnish, or UV resin for them to stay permanently. These luminescent pigments can also be mixed with fluor pigments to enhance the daylight color. The lighting strength will decrease as more fluorine pigments are added.
These powder are non-toxic, but you should avoid inhaling them.
Contents: 1 bottle of 30ml.
Warning:
The glow in the dark pigments, yellow and orange, will light up differently depending on the type of light with which they are charged.
- If the light used is ultraviolet, Yellow will be Yellow and Orange will be Orange.
- If the light used is white light or natural light, Yellow and Orange will have a Greenish color in the dark.
Share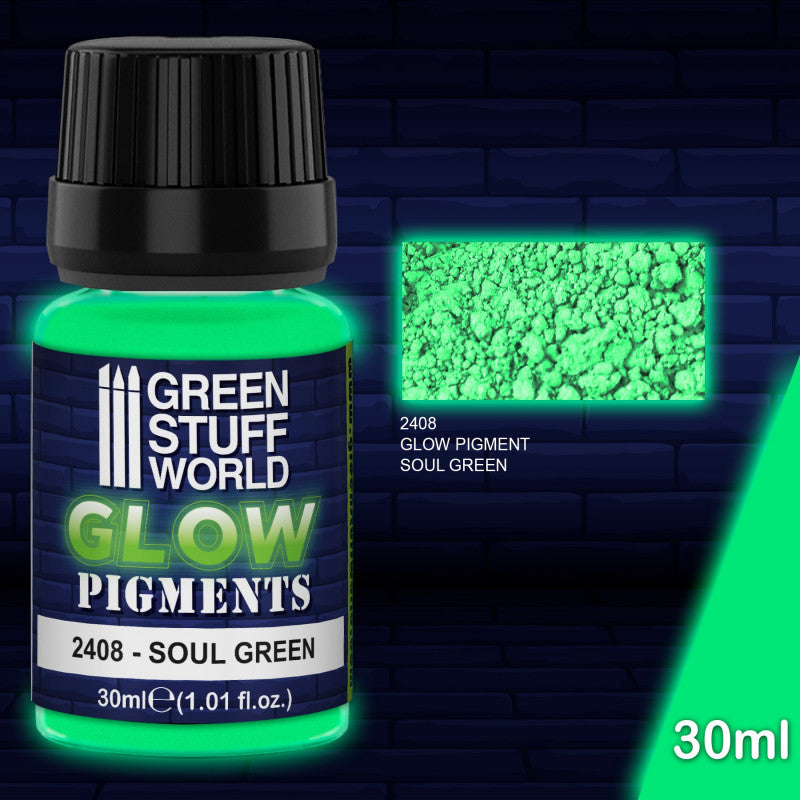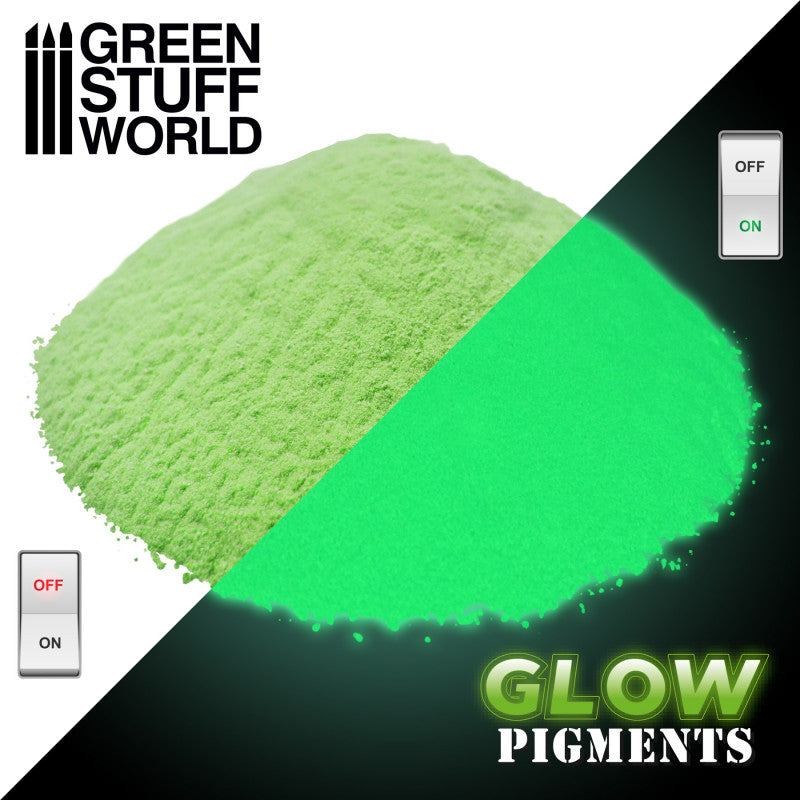 Free Shipping

Free shipping on orders over 49$