Acrylic Color WONKA VIOLET
Regular price
Sale price
$7.00 USD
Unit price
per
Sale
Sold out
🎨 **Wonka Violet Paint with Mixing Ball** 🎨

Immerse yourself in a world of color and creativity with Wonka Violet Paint, now enhanced with an ingenious mixing ball for a truly exceptional painting experience.

🌟 **Radiant Hue**: Wonka Violet Paint features a radiant violet shade that's as visually captivating as it is versatile. Each brushstroke bursts with artistic brilliance, and the incorporated mixing ball adds intriguing texture and depth to your artwork.

🖌️ **Effortless Application**: Whether you're a seasoned artist or just embarking on your creative journey, our Wonka Violet Paint is designed for smooth application. The mixing ball, seamlessly integrated into the paint, allows you to effortlessly blend and create captivating effects.

🎨 **Limitless Creativity**: Share your artistic inspiration with fellow creators, or explore your own canvas of imagination. Wonka Violet Paint with Mixing Ball is perfect for various art projects, from fine art to crafts, ensuring that every stroke is a stroke of genius.

🪄 **Innovative Design**: Crafted with innovation in mind, this paint with the mixing ball pays tribute to the imaginative world of Willy Wonka. It's a creative tool that encourages you to think beyond the canvas.

Unleash your artistic vision with Wonka Violet Paint with Mixing Ball and infuse your artwork with a touch of wonder.


Share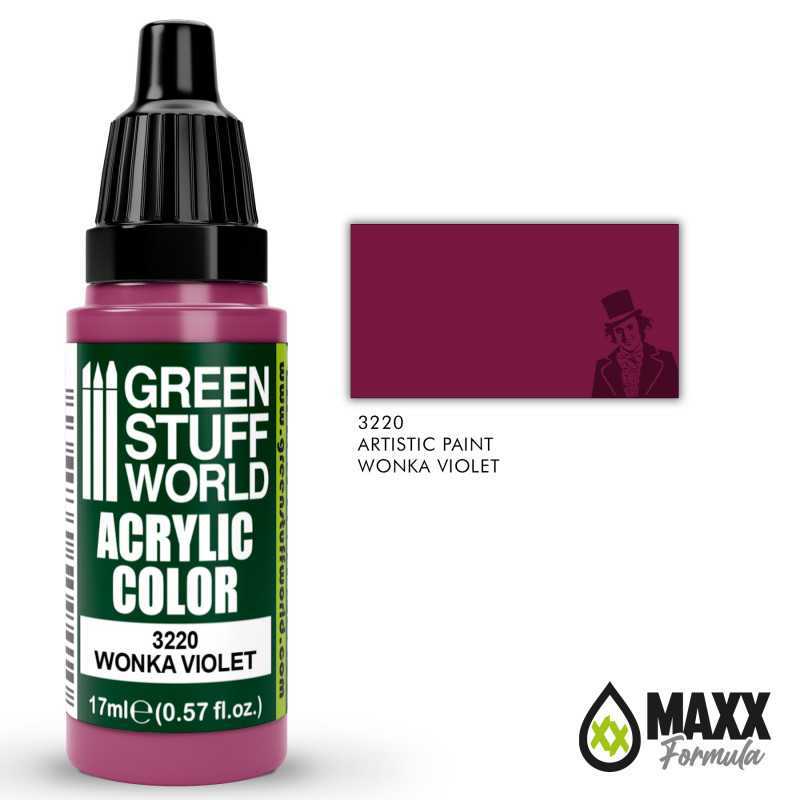 Free Shipping

Free shipping on orders over 49$