Acrylic Color WARCRY GREEN
Regular price
Sale price
$7.00 USD
Unit price
per
Sale
Sold out
🎨 Warcry Green Paint by Green Stuff World 🎨
Channel the spirit of battle with Warcry Green, a paint inspired by the epic Games Workshop game "Warcry." This paint captures the essence of fierce, verdant greens, infusing your artwork with the same determination and intensity found on the battlefield.
🖌️ Seamless Application: Whether you're a seasoned artist or an aspiring creator, Warcry Green Paint is a breeze to work with. Achieve smooth application and stunning results with every brushstroke.
🎨 Endless Possibilities: Share your artistic magic with fellow creators or embark on your own journey of imagination. Warcry Green Paint is ideal for a wide range of art projects, from vibrant terrain for wargaming to fantastical landscapes, guaranteeing that every stroke is a stroke of genius.
🪄 Matte Formula: Our Matte Formula is what sets Warcry Green Paint apart. It provides a velvety, non-reflective finish that enhances the depth and intensity of your work, making it perfect for recreating the intense atmosphere of the "Warcry" battlefield.
Unleash your artistic vision with Green Stuff World's Warcry Green Paint and infuse your artwork with the determination, intensity, and verdant greens of the "Warcry" world.
Share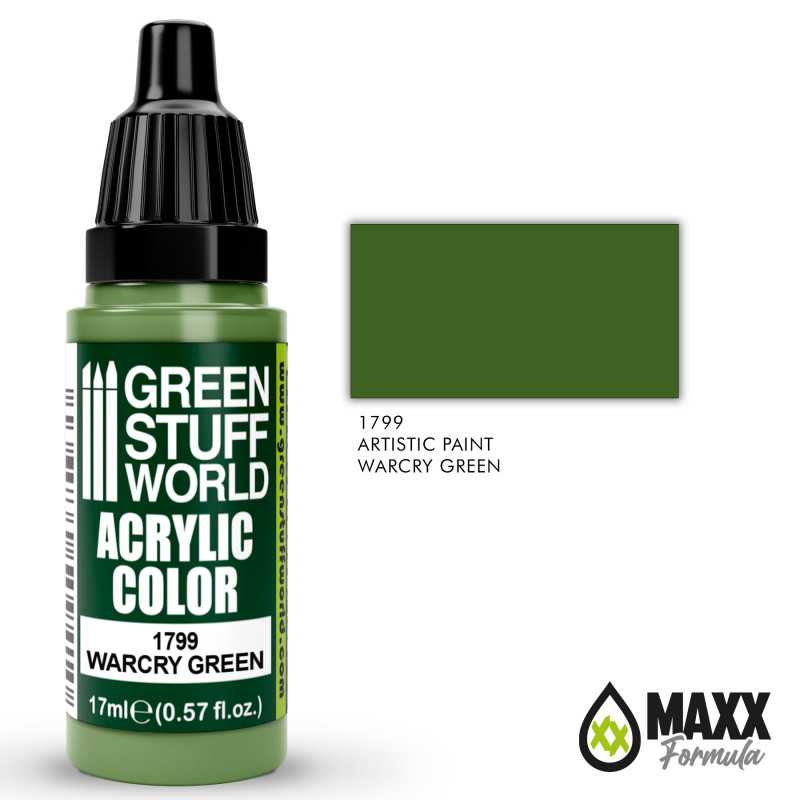 Free Shipping

Free shipping on orders over 49$