Acrylic Color VIRIDIAN GREEN
Regular price
Sale price
$7.00 USD
Unit price
per
Sale
Sold out

🎨 **Viridian Green Paint with Mixing Ball by Green Stuff World** 🎨

Elevate your artistic journey with Viridian Green, a masterpiece in a bottle brought to life by Green Stuff World. This isn't just paint; it's a world of boundless creativity, now with an integrated mixing ball for your artistic convenience.

🌿 **Lush Green Brilliance**: Viridian Green captures the lushness of nature in a radiant green hue. Each brushstroke is a journey through vibrant foliage, and the built-in mixing ball adds fascinating texture and depth to your artwork.

🖌️ **Seamless Application**: Whether you're a seasoned artist or an aspiring creator, Viridian Green Paint is a breeze to work with. The mixing ball, thoughtfully integrated into the paint, allows you to effortlessly blend, ensuring your artistic visions come to life with ease.

🎨 **Endless Possibilities**: Share your artistic magic with fellow creators or explore your own canvas of imagination. Viridian Green Paint is ideal for a wide range of art projects, from fine art to crafts, guaranteeing that every stroke is a stroke of genius.

🪄 **Innovative Design**: Crafted with innovation in mind, this paint with the mixing ball is a testament to the ever-expanding horizons of creativity. Let it inspire you to think beyond the canvas.

Unleash your artistic vision with Viridian Green Paint with Mixing Ball and infuse your artwork with a touch of wonder and the beauty of nature's greens.



Share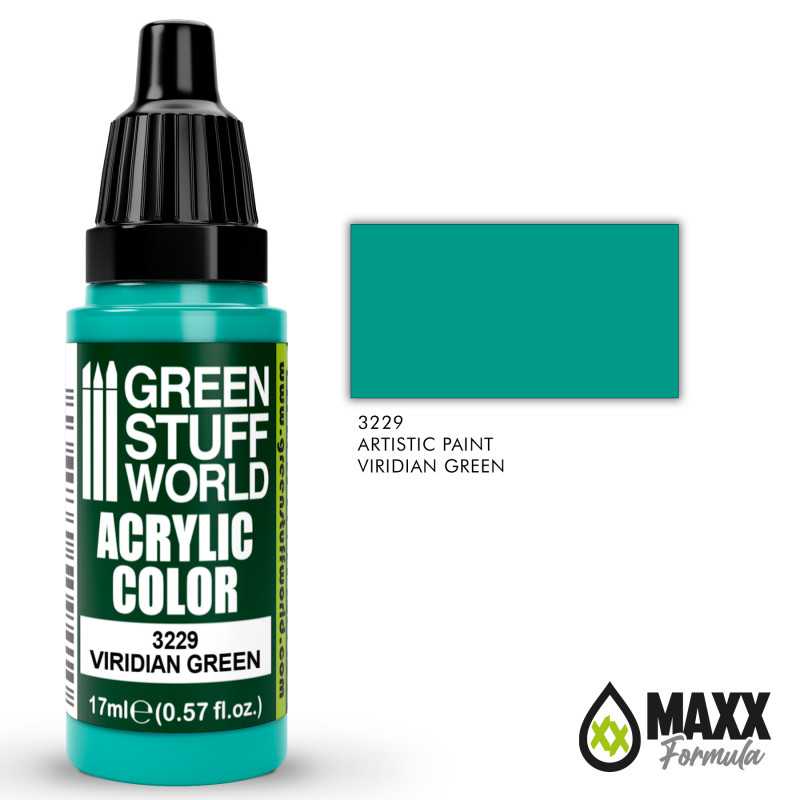 Free Shipping

Free shipping on orders over 49$