Acrylic Color BLACK STALLION
Regular price
Sale price
$7.00 USD
Unit price
per
Sale
Sold out
🎨 **Black Stallion Paint by Green Stuff World** 🎨

Step into the realm of elegance and power with Black Stallion, a timeless masterpiece by Green Stuff World. This paint captures the essence of deep, inky blacks, infusing your artwork with an air of sophistication and intrigue.

🖌️ **Seamless Application**: Whether you're a seasoned artist or an aspiring creator, Black Stallion Paint is a breeze to work with. Achieve smooth application and stunning results with every brushstroke.

🎨 **Endless Possibilities**: Share your artistic magic with fellow creators or explore your own canvas of imagination. Black Stallion Paint is ideal for a wide range of art projects, from bold, dramatic pieces to subtle, detailed works, guaranteeing that every stroke is a stroke of genius.

🪄 **Matte Formula**: Our Matte Formula is what sets Black Stallion Paint apart. It provides a velvety, non-reflective finish that adds depth and dimension to your work, making it perfect for projects where texture and detail matter most.



Share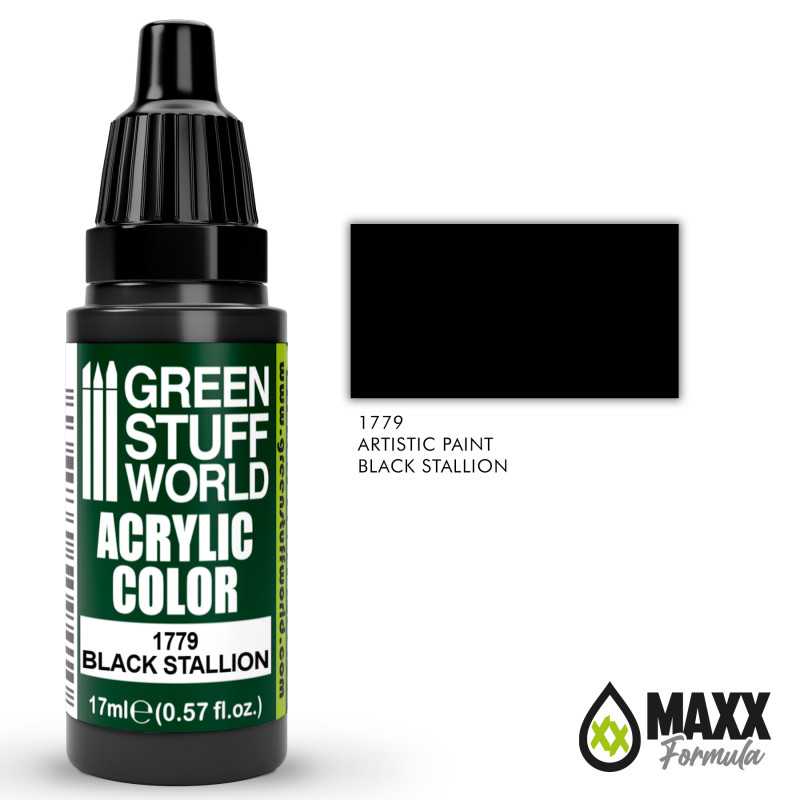 Free Shipping

Free shipping on orders over 49$