Mystical Rattle Snake - Handcrafted Unique Serpent with ASMR Rattle and Expressive Features
Regular price
Sale price
$45.00 USD
Unit price
per
Sale
Sold out
Introducing our Majestic Rattle Snake! Each one is a captivating masterpiece, carefully crafted with specialty colors that make every piece truly unique. Please note that due to the individual nature of each snake, the item you receive may vary slightly from the photo, adding to its charm and allure.

With meticulous attention to detail, our artisans have brought this magnificent creature to life. Its intricate design showcases stunning realism and whimsical features, evoking a sense of awe and wonder. The articulated mouth allows for dynamic posing, making it perfect for imaginative play, cosplay, or as a striking decorative piece.

As you handle this extraordinary serpent, you'll be enchanted by its lifelike movements and the subtle sound of its rattling tail. Designed to create a captivating experience, the rhythmic rattle provides a soothing sensation, immersing you in the enchanting world of the snake's embrace.

Measuring an impressive 25 inches in length, our Majestic Rattle Snake commands attention wherever it coils. Whether it's a unique addition to your collection, a conversation starter, or a mesmerizing gift, this captivating creature is sure to leave a lasting impression.

Embrace the allure of our Majestic Whimsical Rattle Snake and experience the captivating world of imaginative play and nature-inspired artistry. Please note that due to the individuality of each piece, your snake will possess its own unique charm and character, making it a truly one-of-a-kind treasure.
Share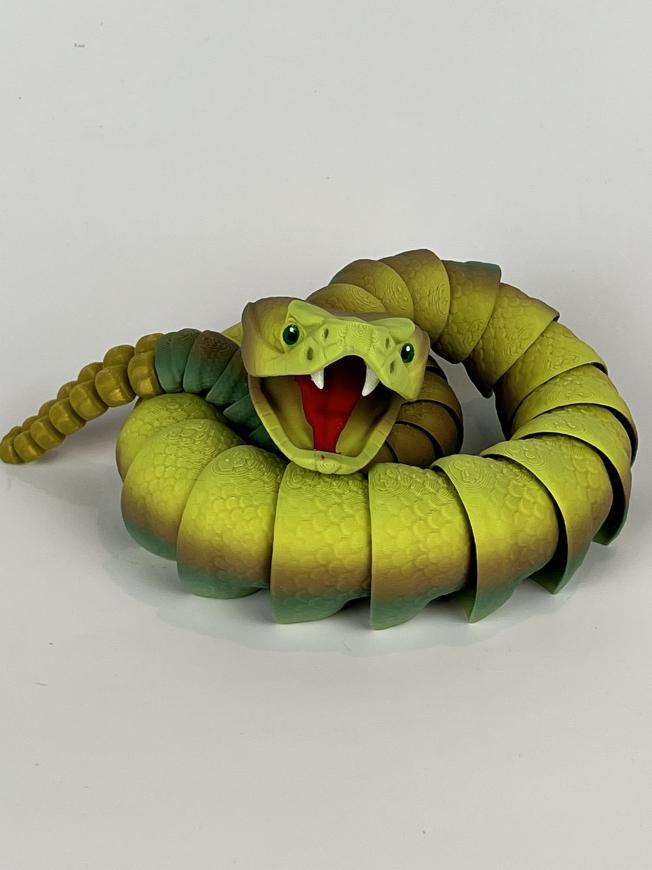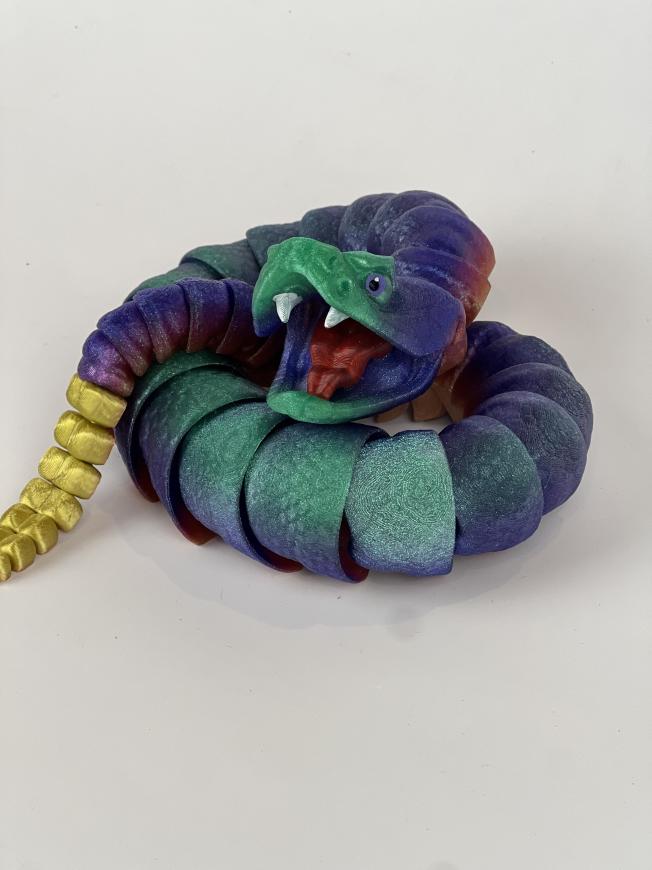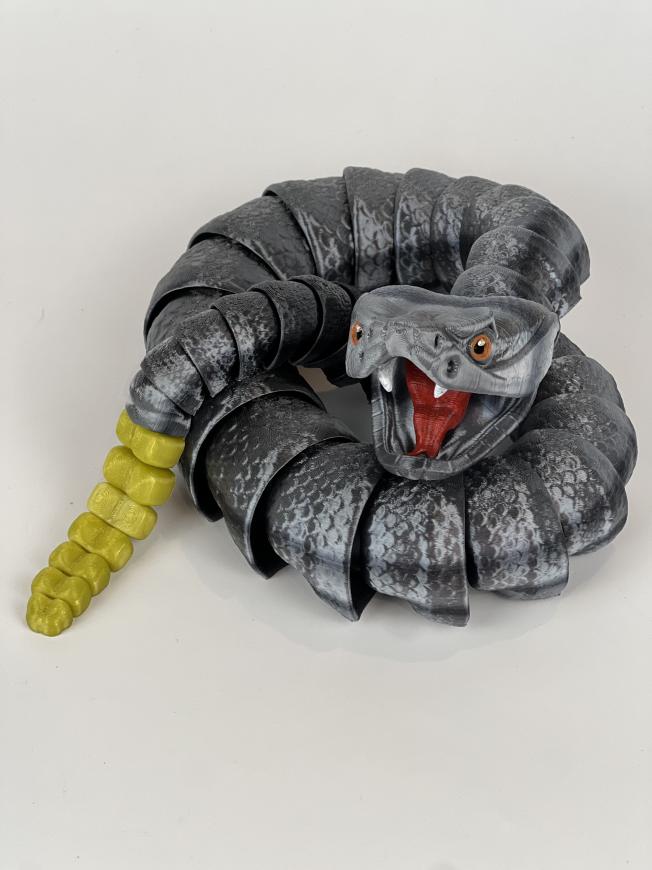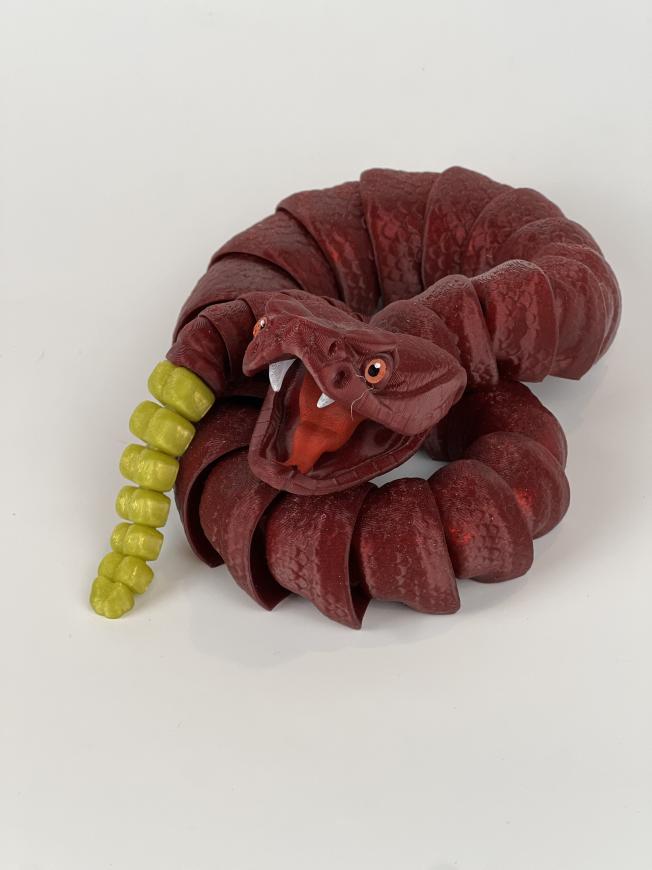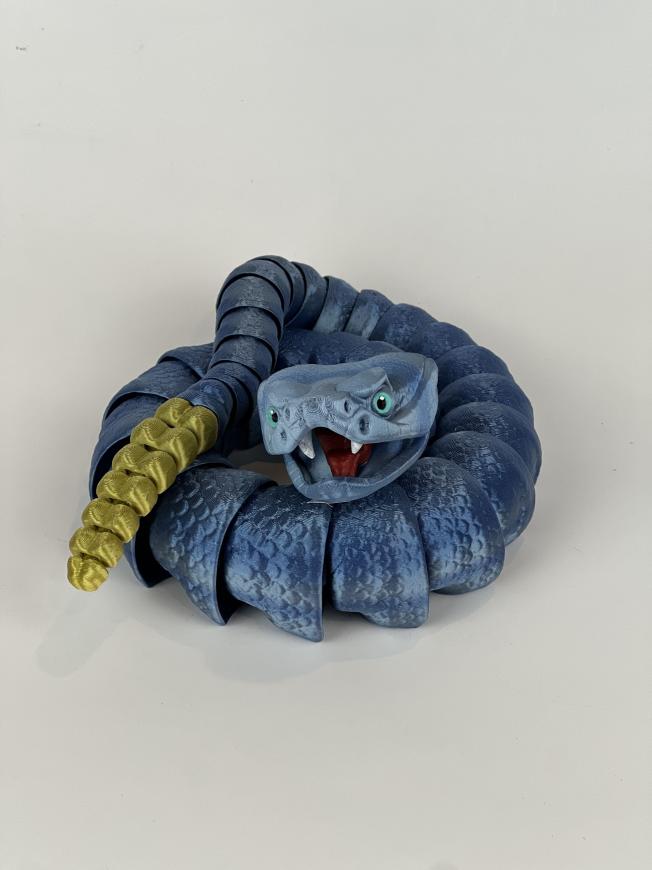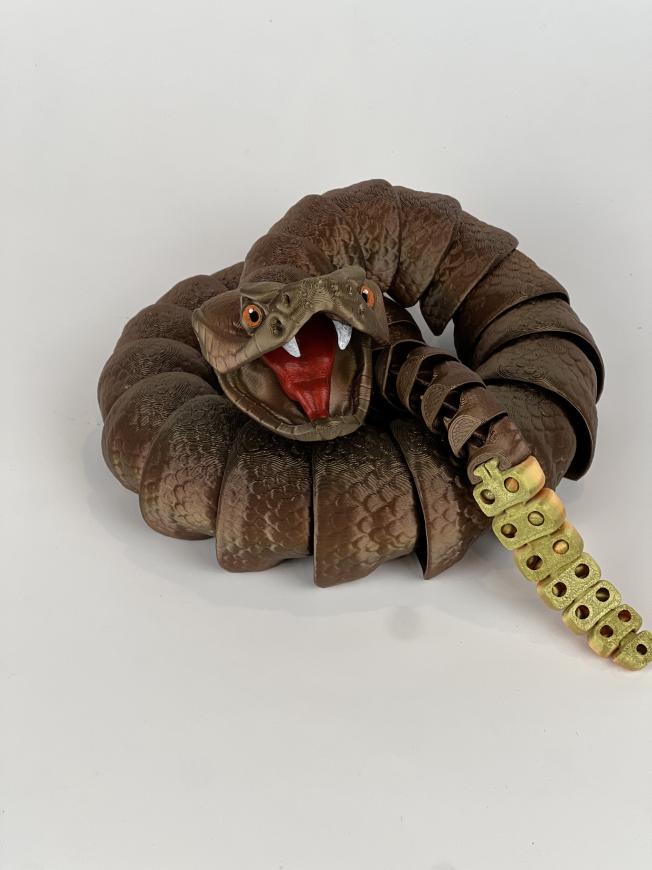 Free Shipping

Free shipping on orders over 49$